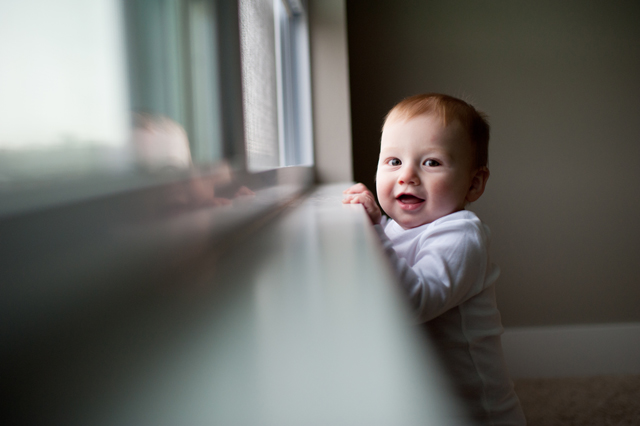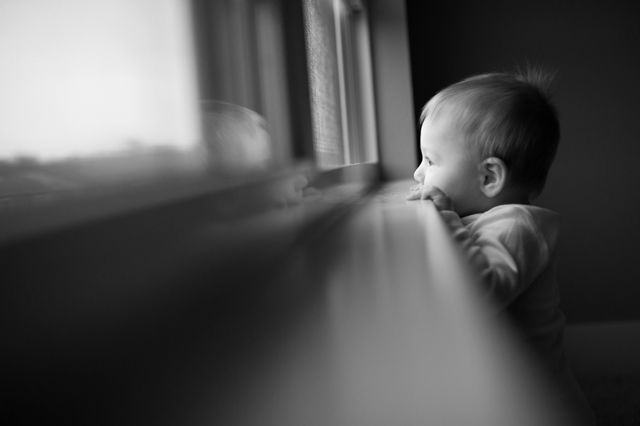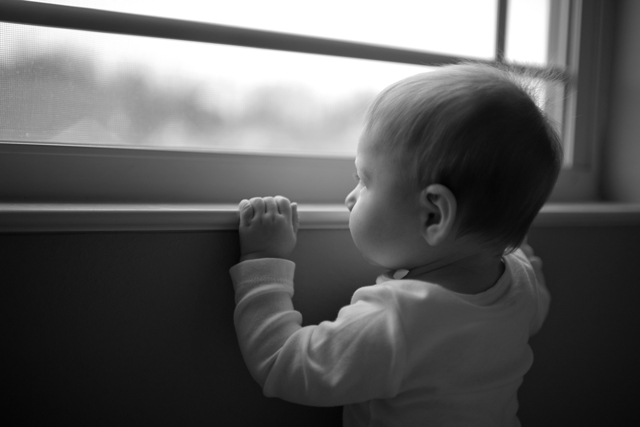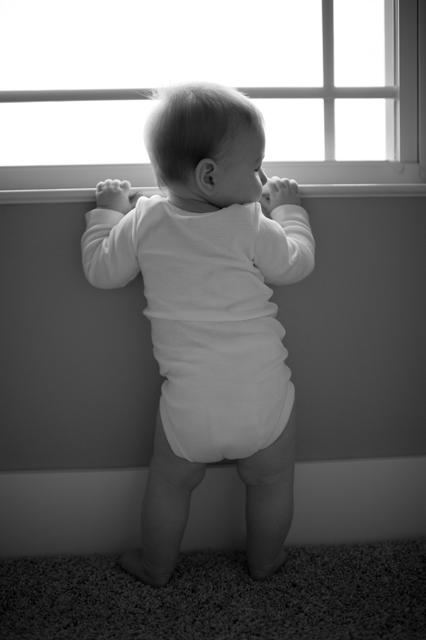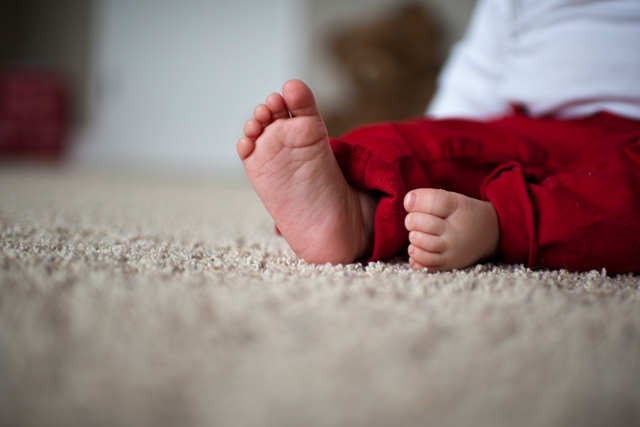 Little man was helping me break in my 35mm today. I was trying to get his 8 month old photo, but he wouldn't hardly sit still. He kept grabbing for my camera or crawling off to investigate something else.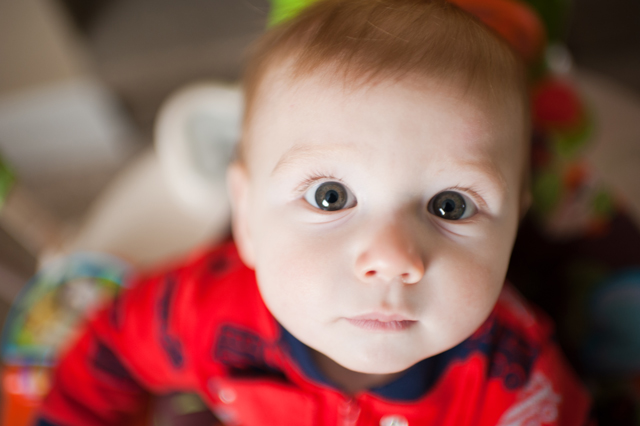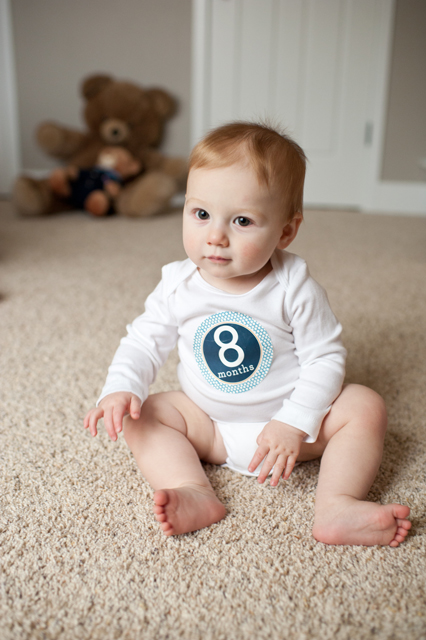 This was the best I could get. I guess it is goes to show that he is super active at 8 months.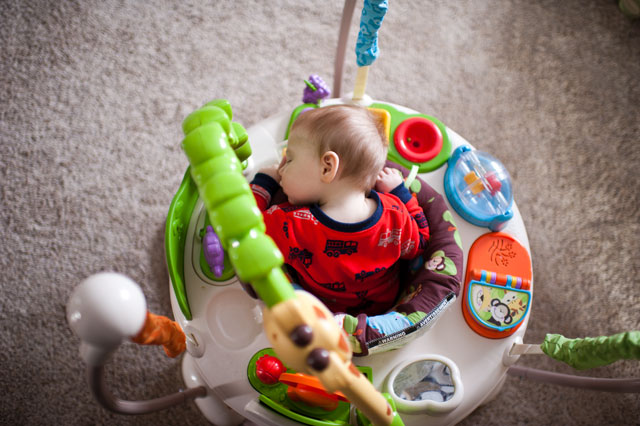 One of his cat naps today. He has a way of only napping for 30 minutes or so twice a day. How in the heck he gets by on such short naps, I will never understand!