Merry Christmas! Santa came to visit last night and really enjoyed his cookies and milk

and left a few goodies for the littles in our house.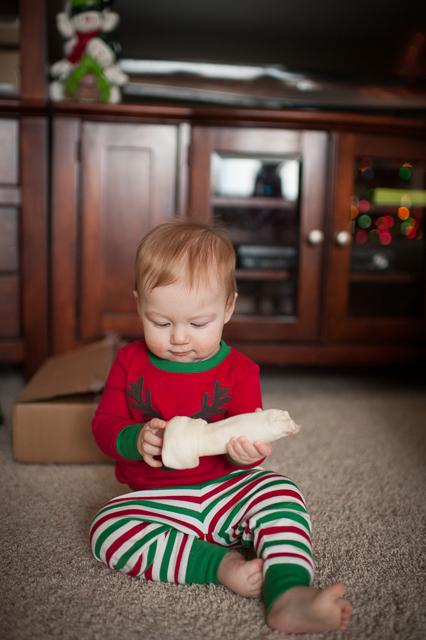 Cooper had very little interest in opening presents, preferring to play with other things on the floor.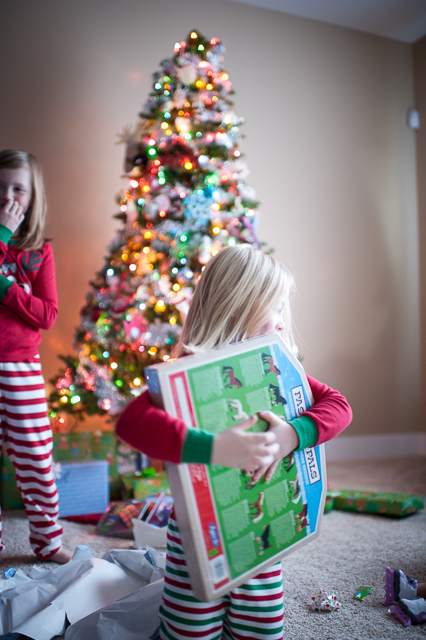 Mckenzie loved her horses so much she had to give them a hug! (technically a bad photo, but I like it anyway)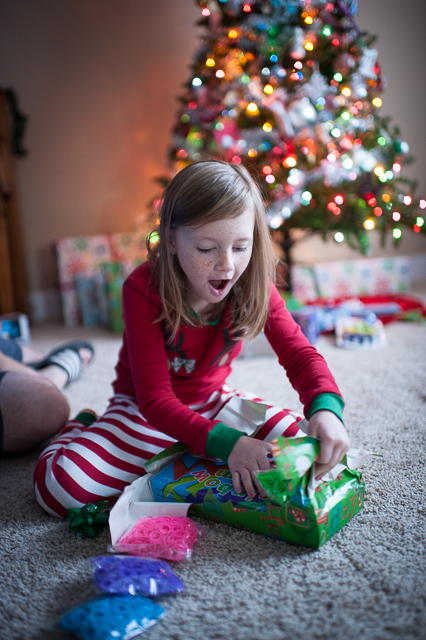 The Rainbow Loom was a big hit for Abby!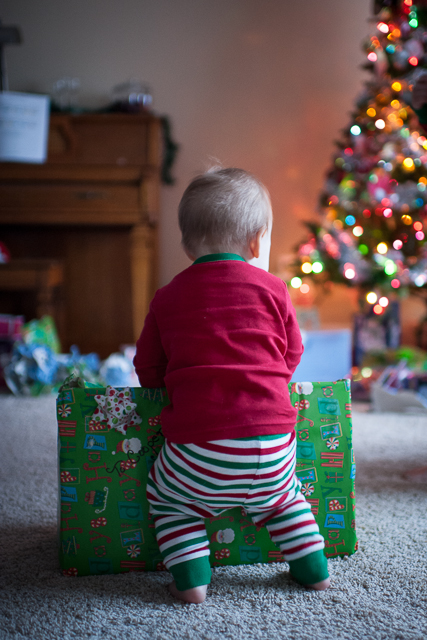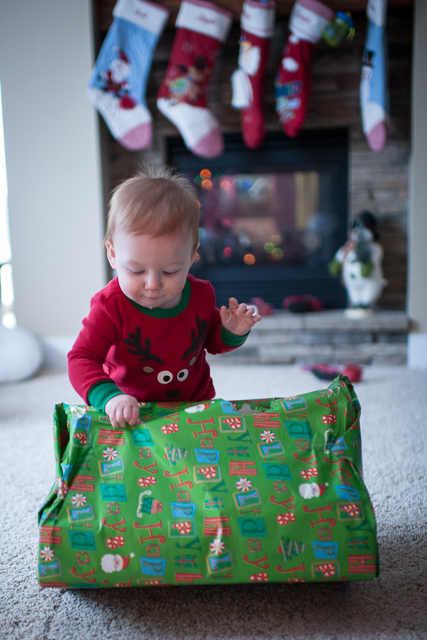 See that bit of drool on his chin? Yummy!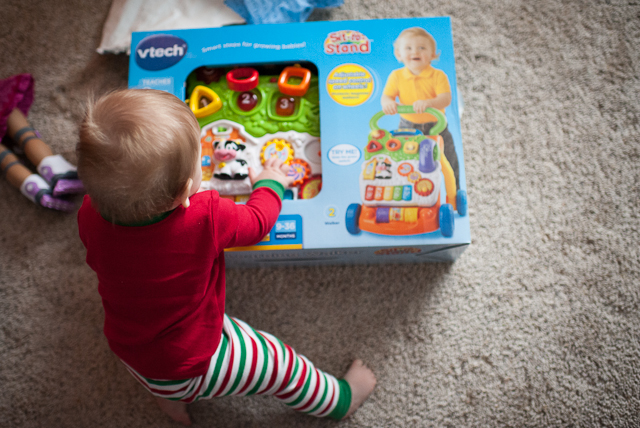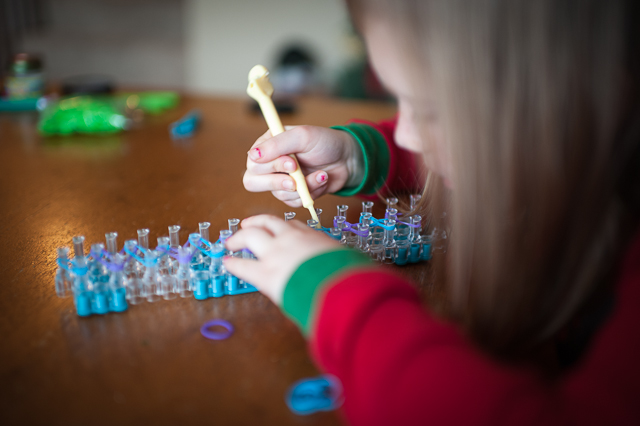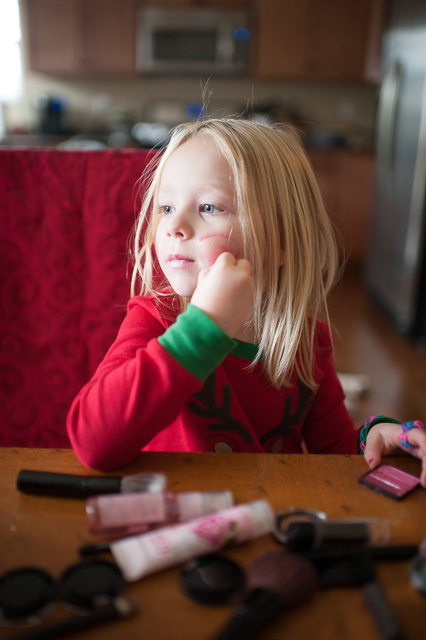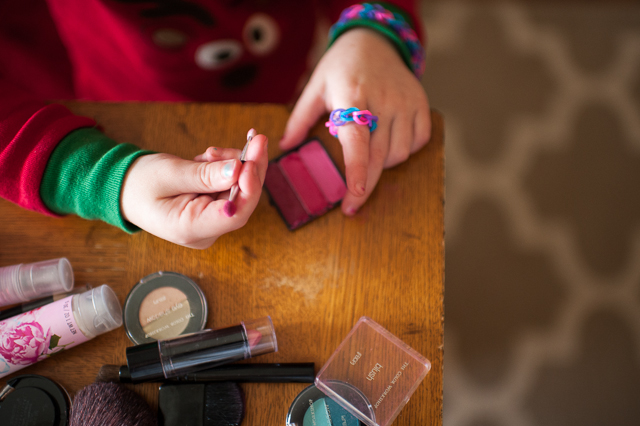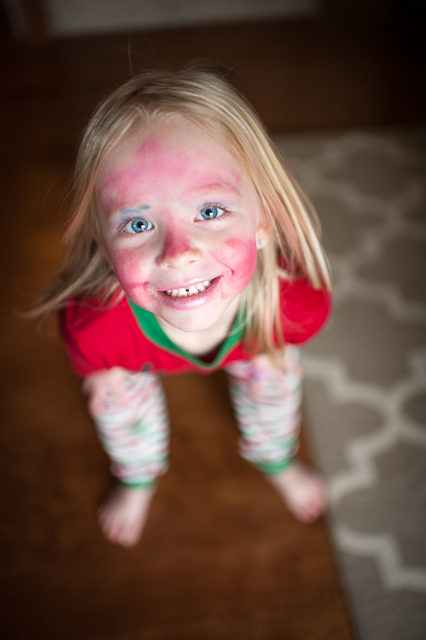 Santa brought make up for both girls. Mckenzie took hers a little over the top. Maybe next time she will use a mirror when applying it!