Cold, snow, and wind. Those are the words of the day around here. Luckily, it was warm enough (18 degrees) that the kids could get outside for a little bit and enjoy the snow before the bitter cold set in. Scott went out to shovel and when I went to ask him how it was going, I realized it was much more peaceful outside than inside with the kiddos, so I generously offered to shovel while he watched the littles

I know, y'all are wishing you had a wife as nice as me 😉 While I was out there, our neighbor and his son came over to help me clear our drive (his wife saw me shoveling and sent her family over to help). Poor Scott felt bad that our neighbor was doing his job so he helped another neighbor clear his driveway. I love how friendly our neighborhood is.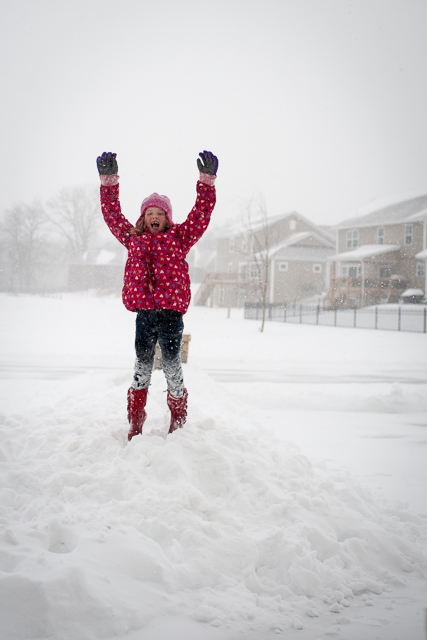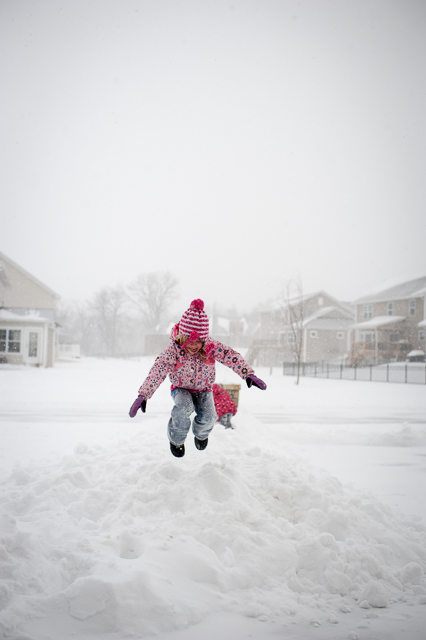 Cooper likes to play in the fridge and today he helped himself to an apple. He also tried a Cutie, but he didn't like it very much. Can't say I blame him, the skin on those things is gross!