April 30th, 2014
It's that time again. Our monthly letters to our children. When I was discussing which child I should choose  with Scott, he suggested writing to all of them about what it means to be a family, particularly a military family. So since it was his idea, I suggested he write it

When you finish here, head on over to Courtney at Click it Up a Notch to see what she has to say to her kiddos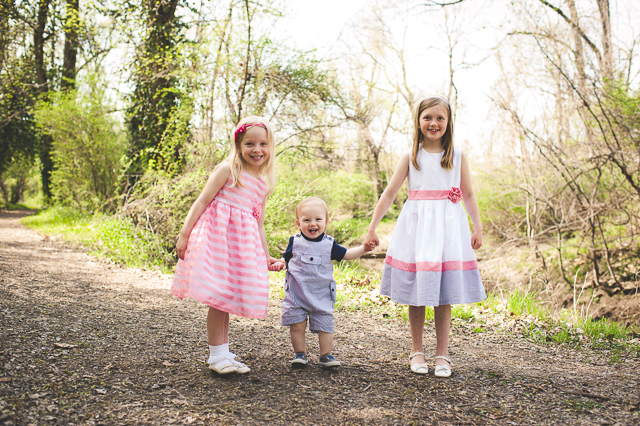 Abigail, Mckenzie, and Cooper.
Each of you stole our hearts from the day you blessed us with your birth. God gave us the perfect family when he crafted our family. And that is such a powerful word, family. There is no stronger bond or love in the world than family. No matter the highs and lows, laughs and tears, and smiles and frowns, we will always be a family. Nothing can ever break that bond of love. Nothing exemplifies this more than the sacrifices you three have made being a military family. You have moved all over this great country, making best friends along the way. But then comes the time for our family to embark on its next journey, leaving behind those friends and memories made there. This has been the hardest part for us during our travels. It's these times we remind you of that powerful word…family. We will always have each other. During those times we weep for our missed friendships, we lean on each other and become a closer family. You three have to make sacrifices most families don't have too, but you also get to experience so much they don't. New houses, different cities to live in, new schools and friends to meet. But the one constant through all the sacrifice and exciting new adventures is family. We love you so much and are so excited to grow and strengthen our Family, no matter where we live!!
Love,
Daddy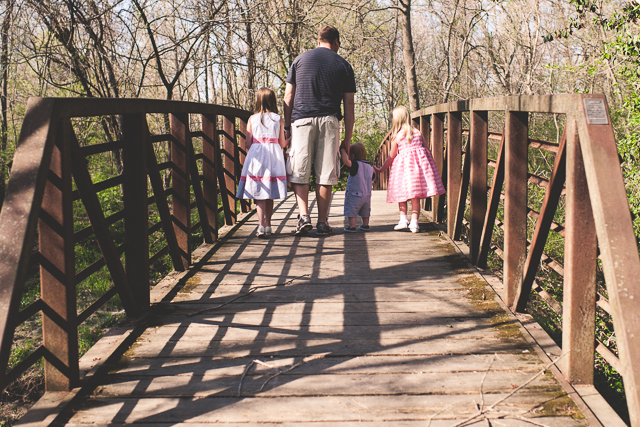 Laurie
So sweet! I need to get Brent to write a letter to our kids this year. OR three :) Nice job Scott!
April 15th, 2014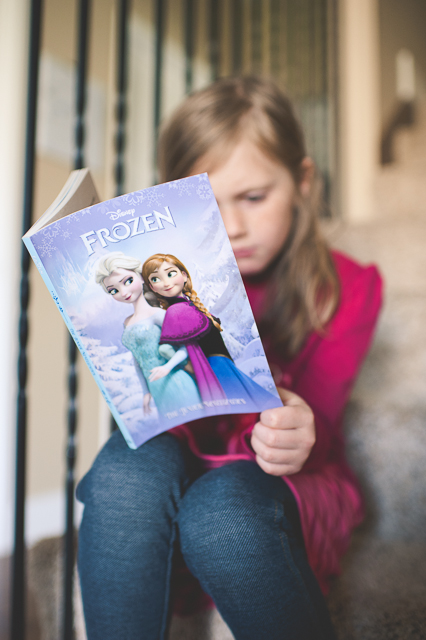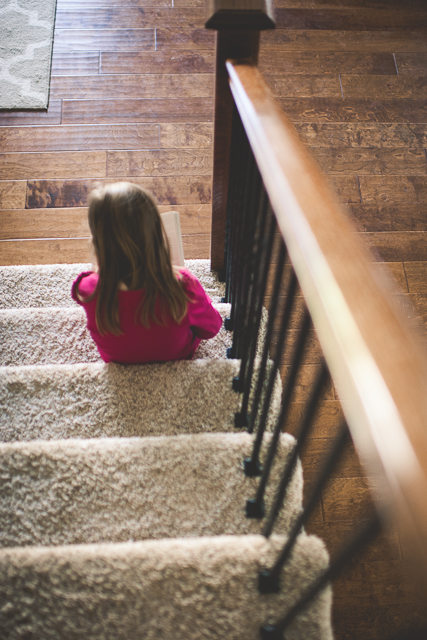 The movie Frozen is a huge hit around here. I mean like the world revolves around it. Every time I get in the car with the girls, they want to listen to the music from the movie, specifically, "Let it Go", over and over and over. I put up with it, but poor Scott can only handle it once, maybe twice

We haven't gotten them the movie yet but they have both seen it many, many times. Anyway, I went to the bookstore today to find a couple of photography books for myself (I am in a rut and need some inspiration to get out) and I picked up a few books for the little ones. When Abby got home from school and saw the book Frozen  sitting on the counter, she got all excited and immediately sat down on the steps and started reading. I love that Abby loves to read. We catch her reading in her bed well after lights out.
April 14th, 2014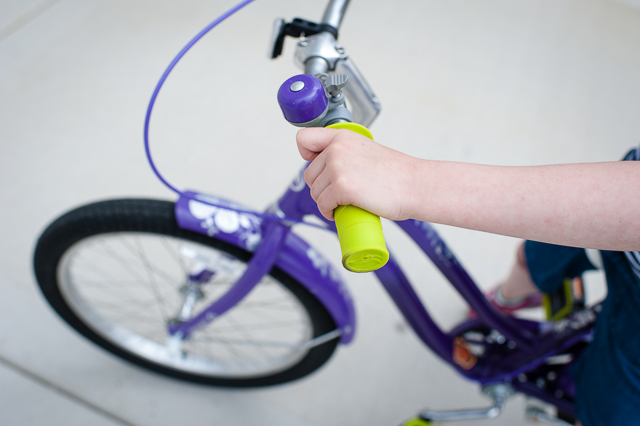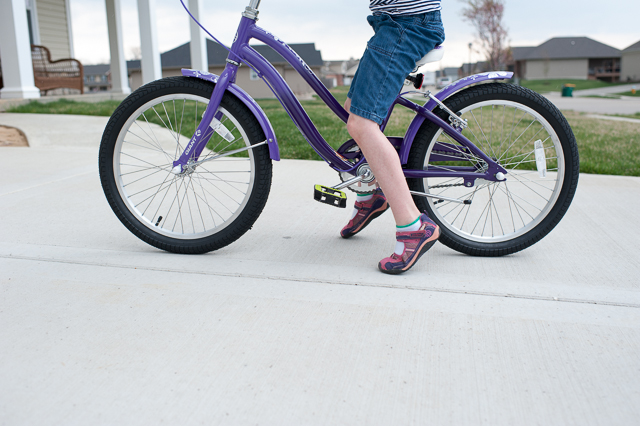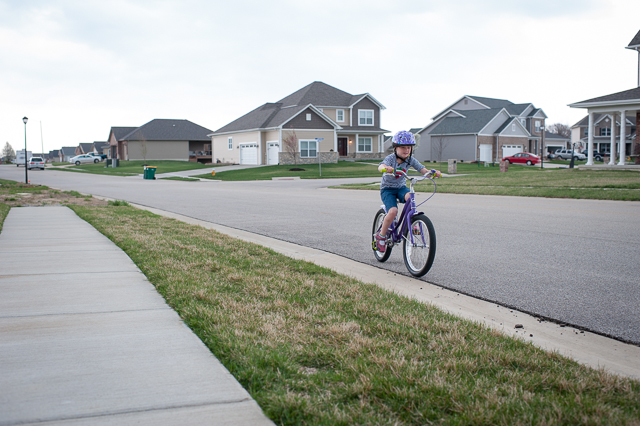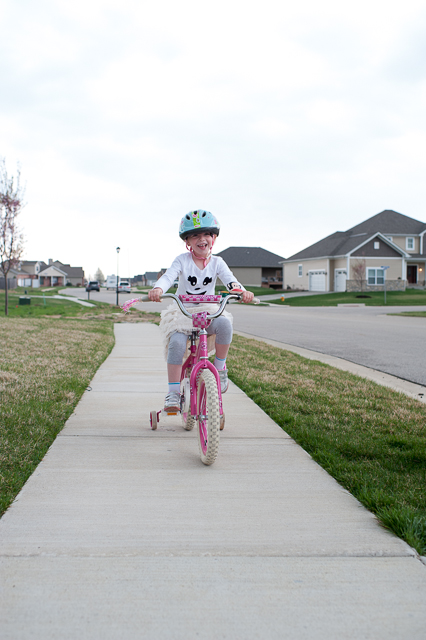 Both girls have outgrown their old bikes so Scott and Abby searched for a new one, finally finding this awesome purple bike! Abby looks like such a big girl riding this one and she loves it! Mckenzie inherited Abby's old ride (with the addition of training wheels) and can now ride fast like Abby

Mckenzie didn't want to give up her little girl bike, but once she gave this one a ride, she decided it was worth it!
April 13th, 2014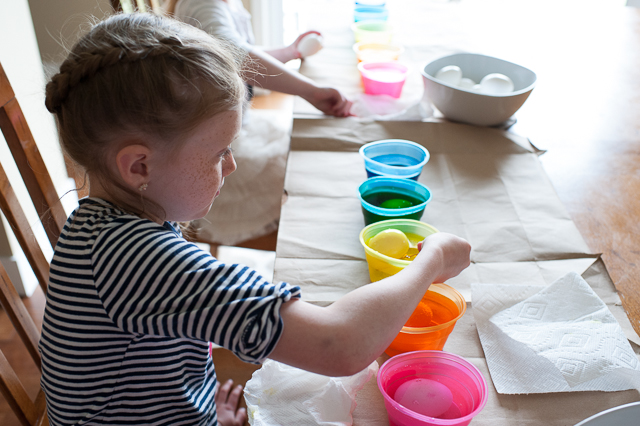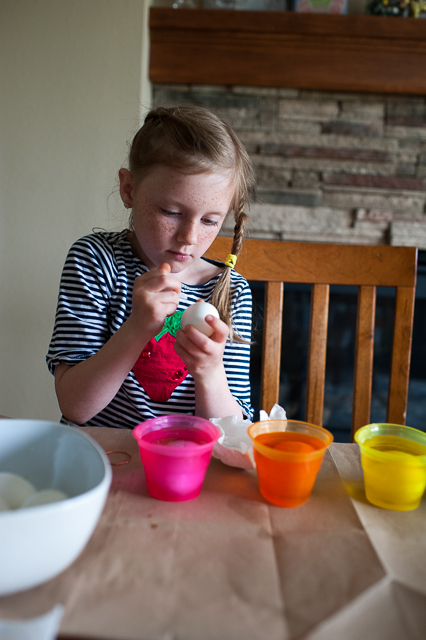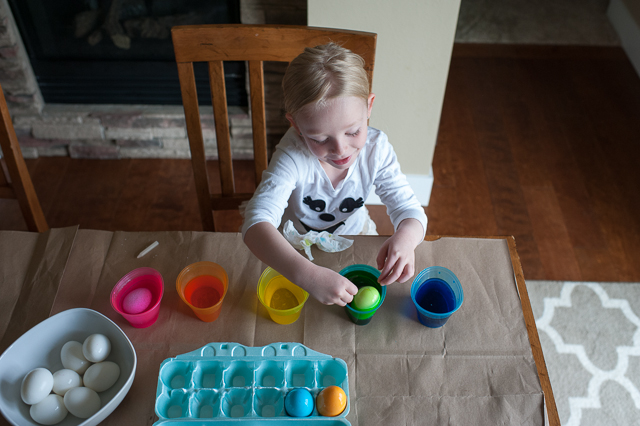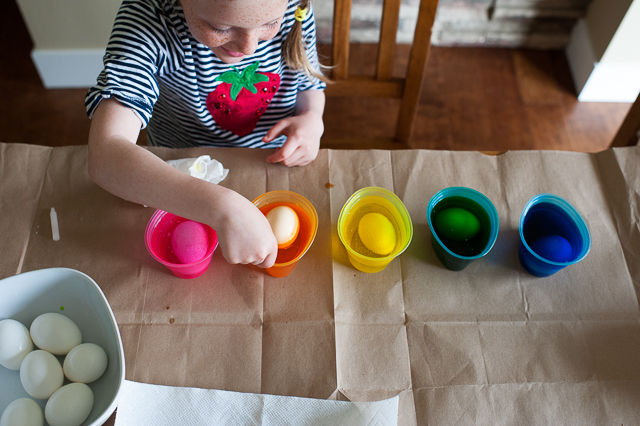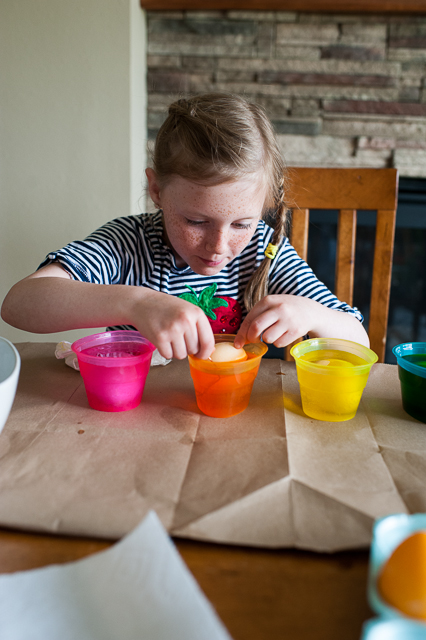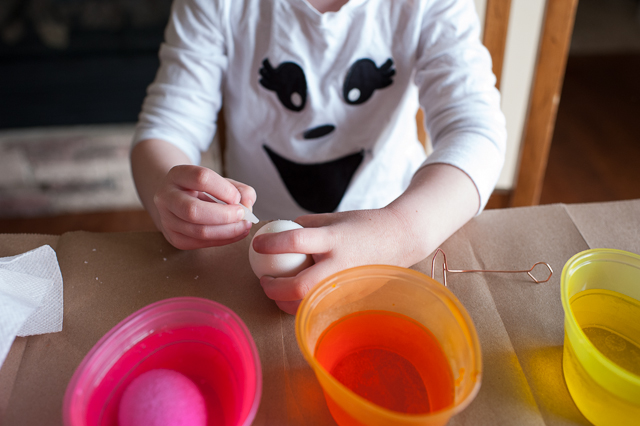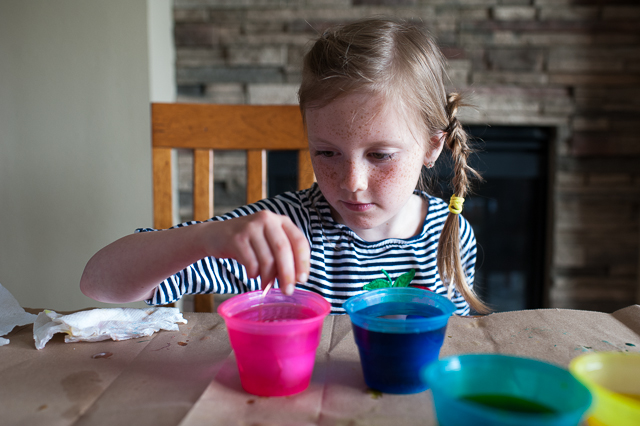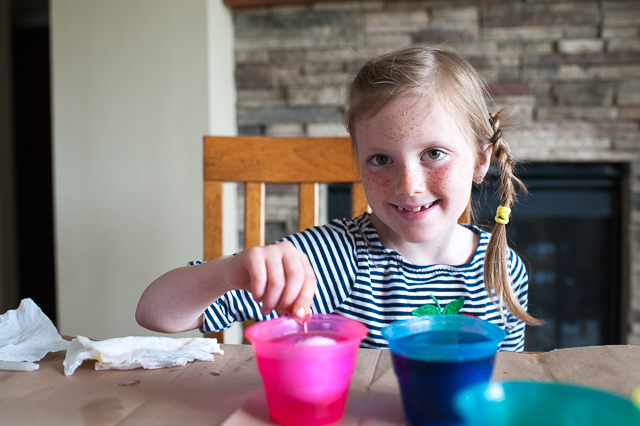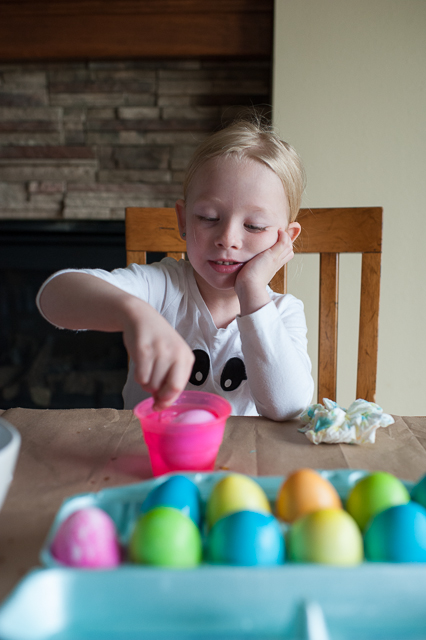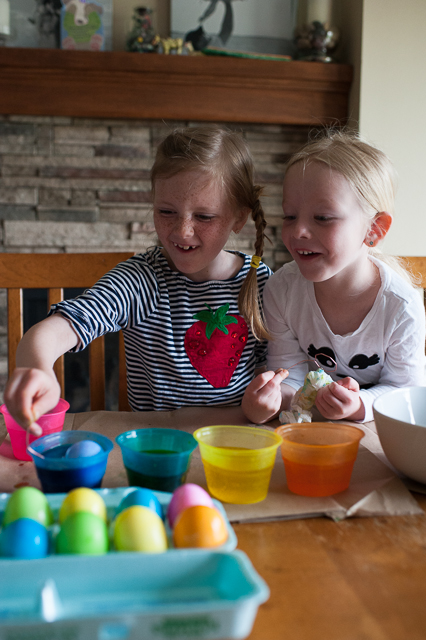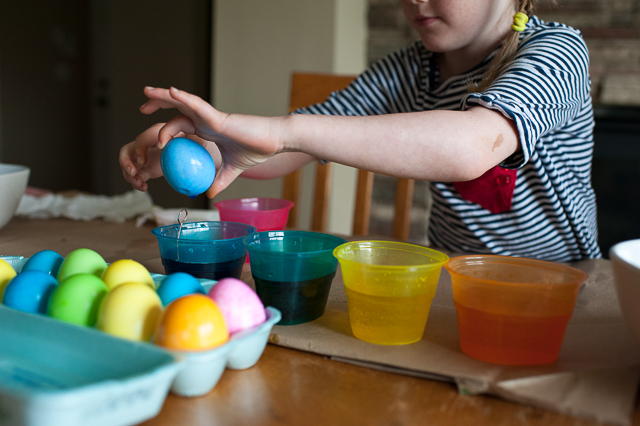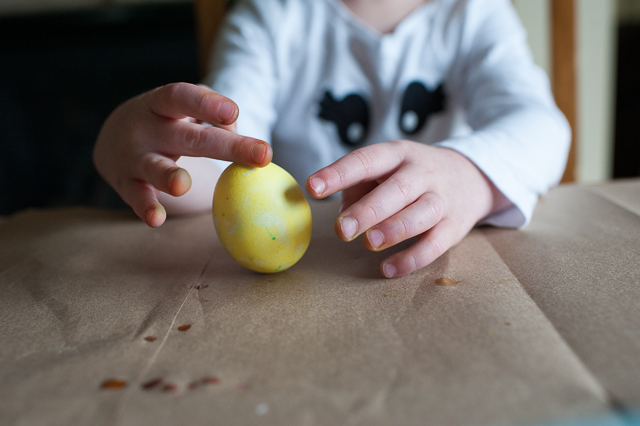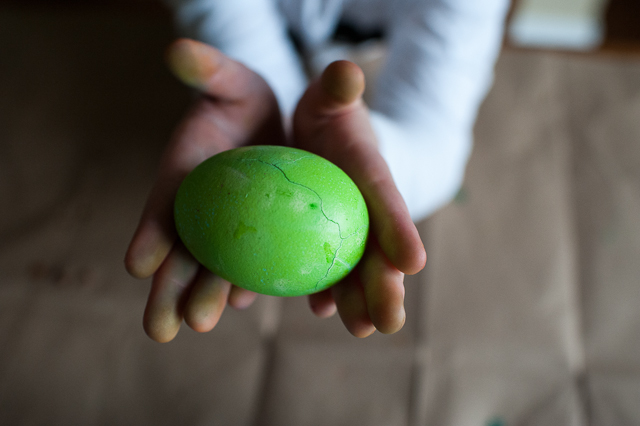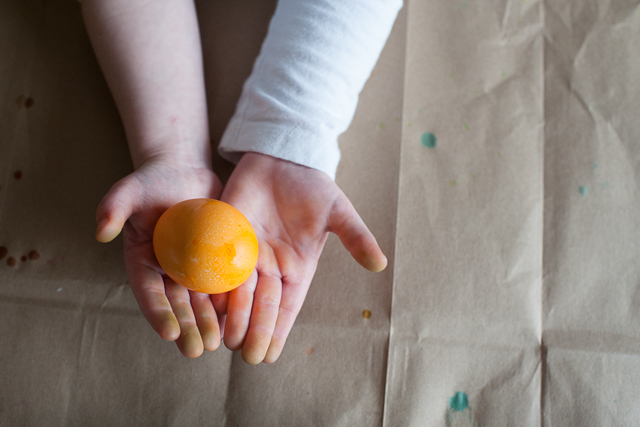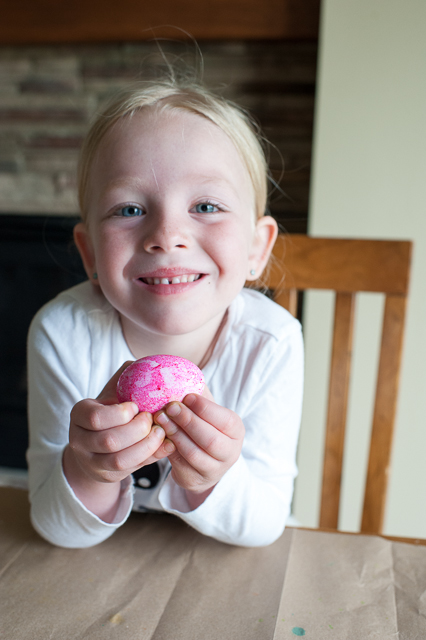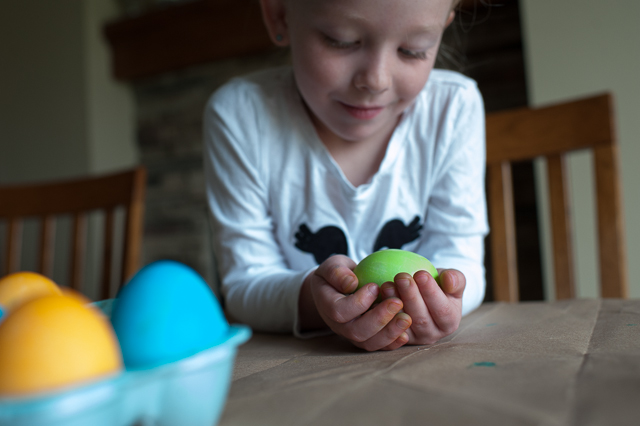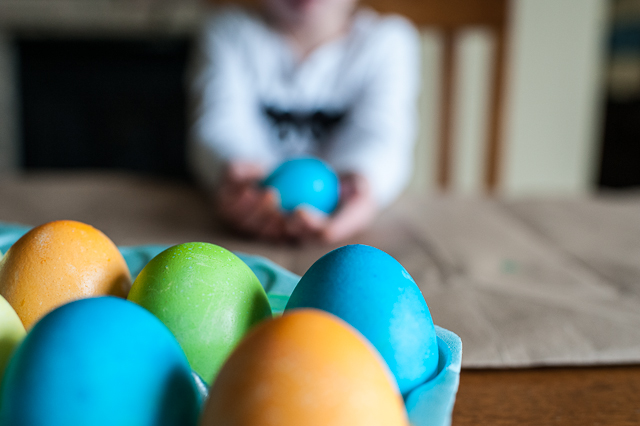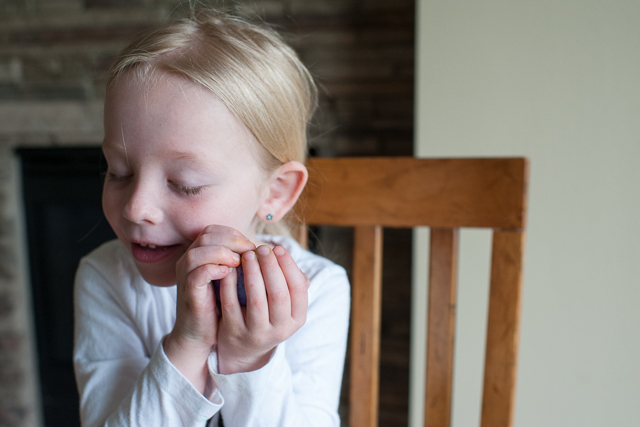 The girls dyed eggs for Easter today. They had fun, like usual. But, unlike years past, there was no major mess to clean up. I guess as they get older, they get less messy. That makes me happy and sad all at once. I guess I should enjoy how clean it was this year as I am sure when Cooper joins the mix next year, there will be dye everywhere! Mckenzie wanted a picture of her with every egg she dyed. Your welcome for getting to see most of them

I had to beg Abby to let me snap a final photo of her with her eggs. I love how unique my girls are.
April 11th, 2014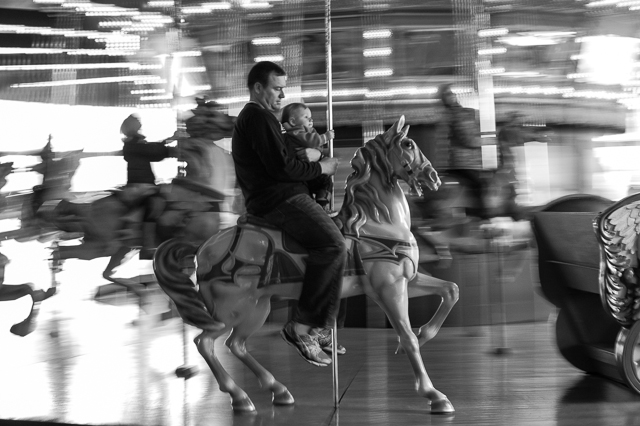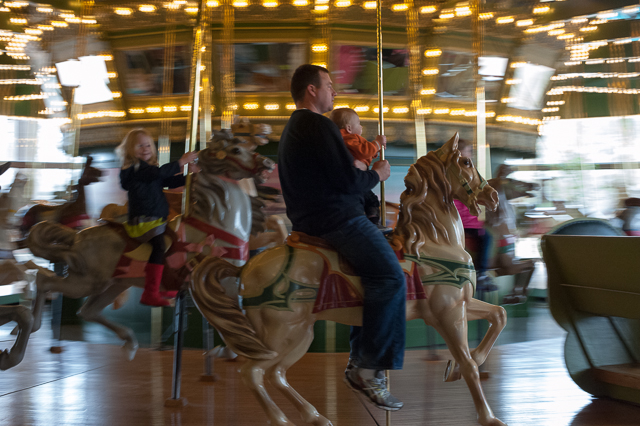 I have always wanted to try a panning shot. These aren't great, but they are a jumping off point for me. I can't wait to try it again. And this was Cooper's first carousel ride. He didn't seem to like it or hate it. As always, the girls loved it!
April 10th, 2014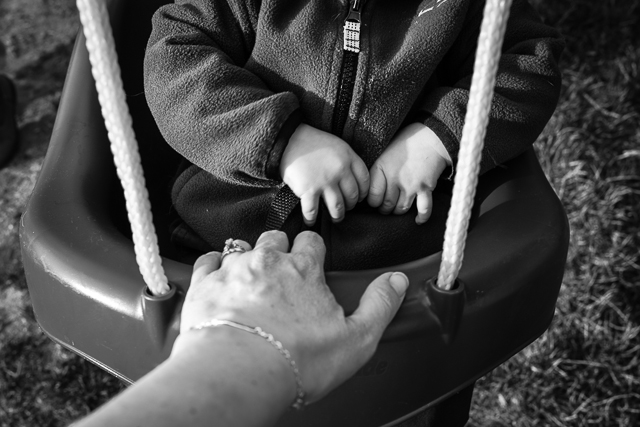 Cooper loves to swing. He has begun making grunting noises toward the swing set now when he looks out the sliding glass door to the backyard and he gets upset when I tell him it isn't time to go outside.
April 9th, 2014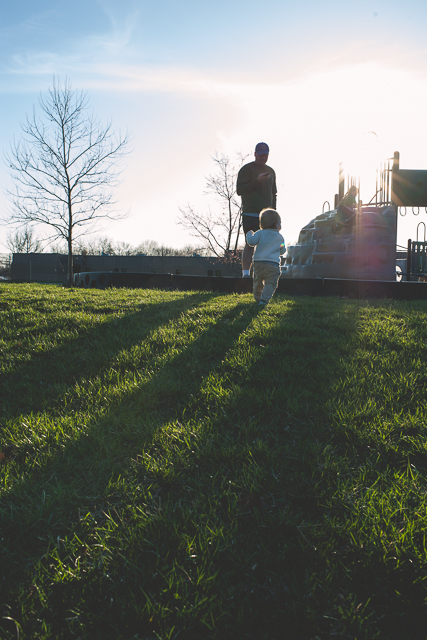 A little playtime at the park while Abby had softball practice

Gorgeous light out there this evening.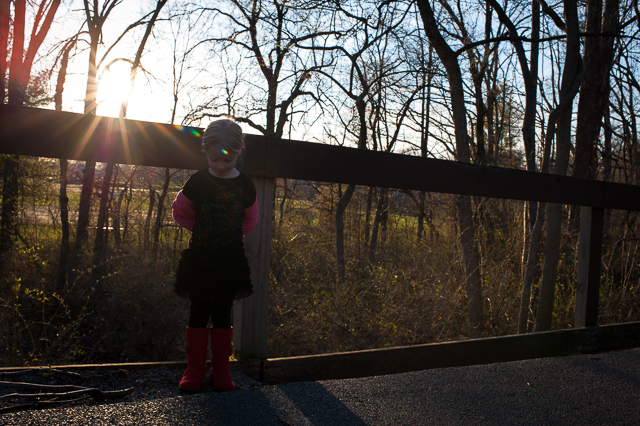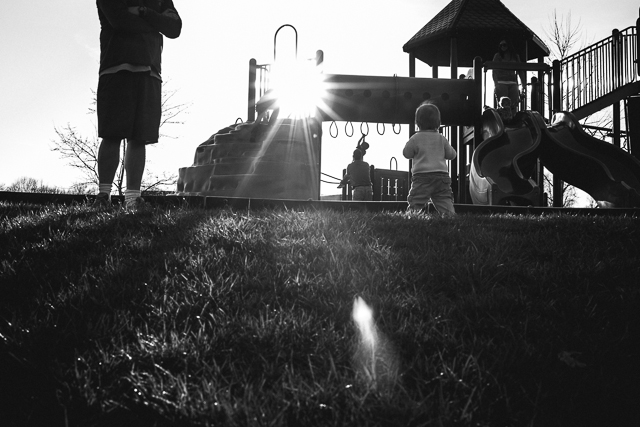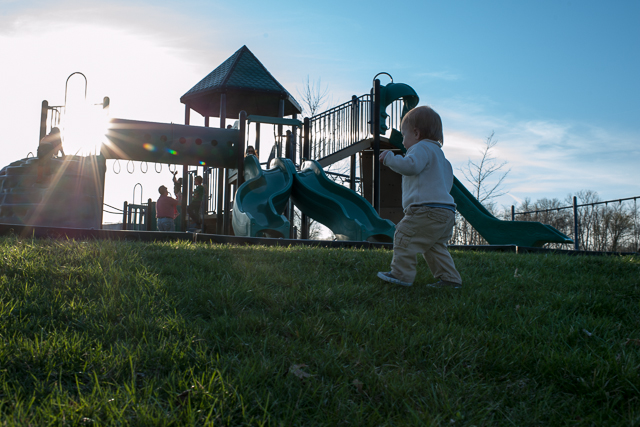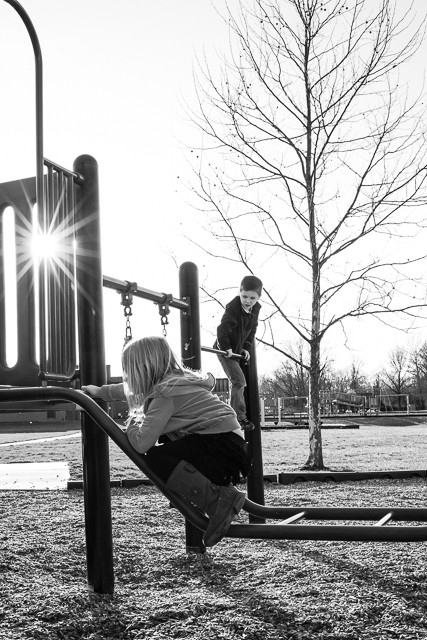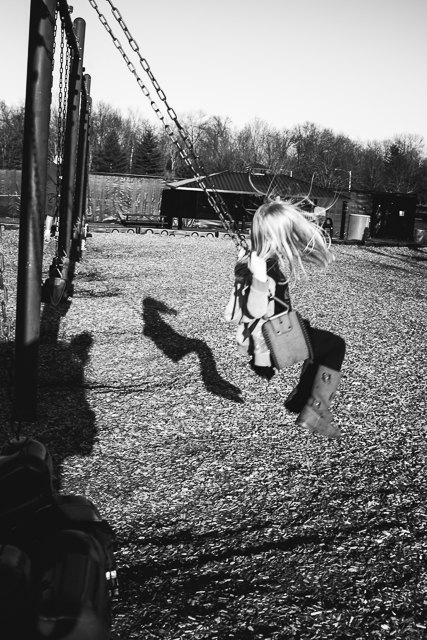 April 8th, 2014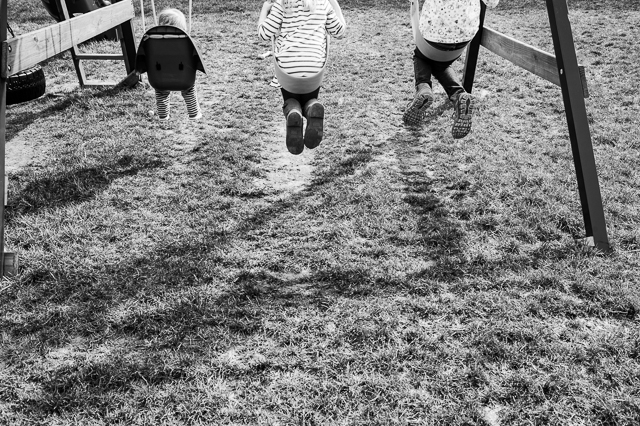 I can feel spring in the air and what better way to enjoy it than to play outside

I just love watching all three little ones play on the playset. The girls dote on their brother and make sure he gets a push on the swing.
April 7th, 2014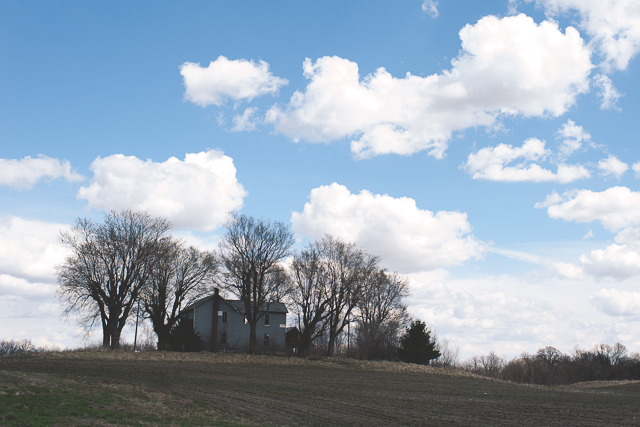 I don't know what it is, but there is something about this place that catches my eye every time I drive past. I finally stopped to snap a photo today. The bright blue skies are in stark contrast to the dull brown earth.
I took the girls on a run today. Mckenzie struggled with running a mile, but she did it. Abby seems to enjoy running and was way ahead of the rest of us