We got maybe 6 or 7 inches of snow yesterday and into the evening. It was beautiful to wake up to rooftops covered in pristine, white snow. The kids had a blast playing outside while Scott cleared the driveway. I came out long enough to snap some photos and pick Cooper up a time or two after he fell into the snow. Apparently in all his snow gear he gets as stiff as a board and can't get up on his own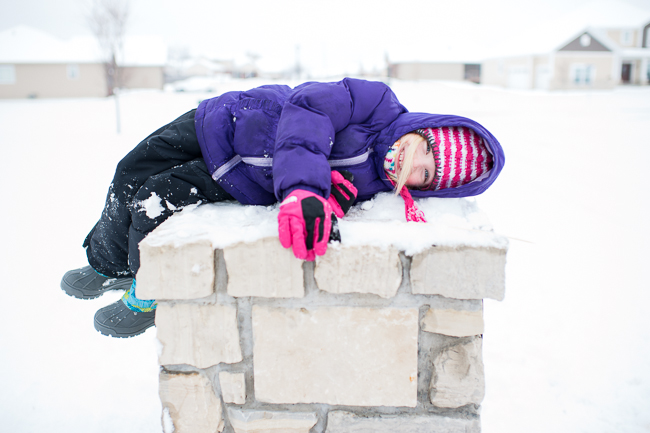 She was so excited that she was finally able to climb on top of the mailbox.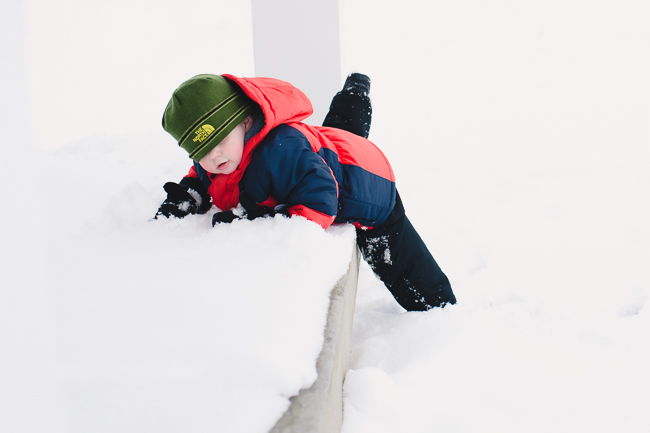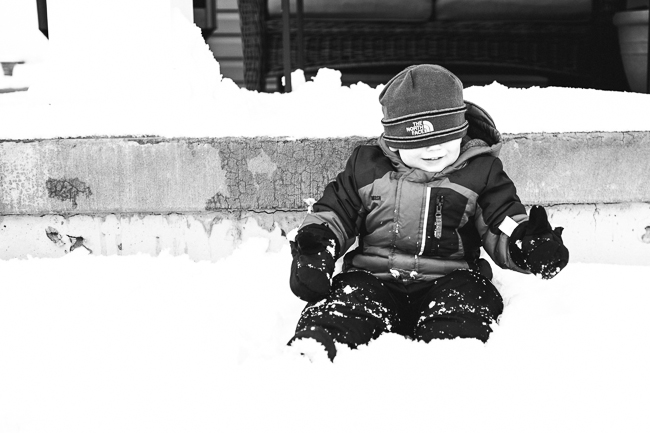 The poor kid's eyes were always covered by his hat. The silly thing falls down almost as soon as I move it away from his eyes.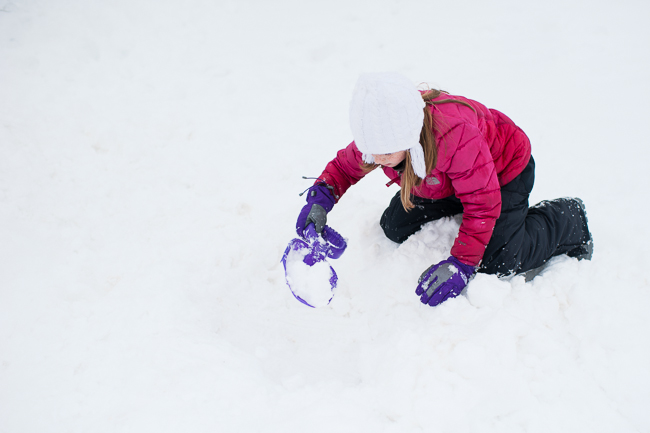 She was digging a hole to build an igloo.