June 10th, 2014
It is time for our monthly Letters to Our Children post. It's a small circle this month but well worth the read anyway. Follow the circle over to Laurie's blog to see her amazing photos and sweet words to her children.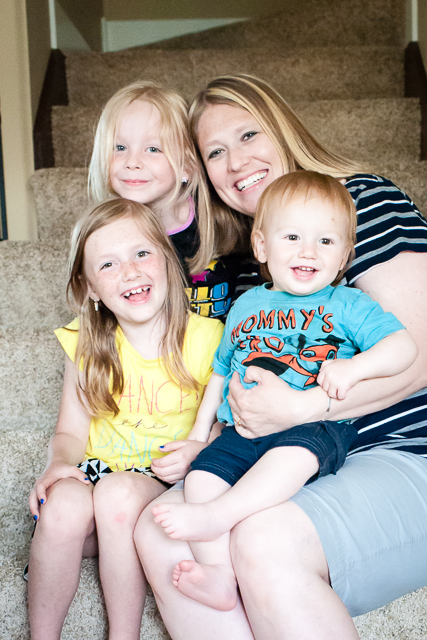 Dear Abby, Mckenzie, & Cooper,
The definition of a mother according to the Merriam Webster Dictionary is this : a woman in relation to a child or children to whom she has given birth.  While that is a good definition, I believe there is so much more to being a mother and since May is the month we celebrate moms, I thought I would share with you what it is I believe my role is as your mother.
1. I promise to love you with my whole heart. I honestly don't think this one needs an explanation, but, I will clarify anyway

 I will love you if when you misbehave and make mistakes and fail at something. Those are the times I will be there for you with tenderness and understanding and forgiveness so we can all learn and grow from the experience. I will love you when you succeed and follow the rules. For those times, I promise to share in your joy and encourage you to continue with your dreams. It doesn't matter what you do. I will always love you unconditionally.

2. I promise to keep you safe. Whatever the danger is, it is my responsibility to keep you unharmed. This means I will remind you time after time that you need to look both ways before crossing the street so you don't get run over by a car. I will teach you the skills that you need to stay safe and I will protect you from any danger that comes to you. I would give my life if it meant saving you.
3. I promise to make sacrifices for you.  My role as your mother is to make sure all of your needs are met. Both physical and emotional. So that means putting your needs ahead of mine.  I don't get to sleep until noon every day (or through the night for that matter) or put off grocery shopping because I just don't feel like it. You need a mom who is willing to be there for you every day of your life.  Yes, I do need time for myself, but I find ways to do that without compromising your needs.
4. I promise to spend time with you. Whether you want to play one more game of UNO or just hang out next to me, I will be there for you. As one of three children, that time may be more difficult to come by, but I promise each and everyone of you will get quality time with me. This does not mean we will go on big adventures all the time because I personally believe that the only thing you need for quality time is both (or all) people to be engaged. So reading a book together or playing games or listening to your dreams and wishes and concerns and problems are things that I promise to do with you.
5. I promise to teach you what you need to become a successful adult.  I will teach you about responsibility and accountability and the Golden Rule (Do unto others as you would have them do unto you, (in case you needed a reminder)). I will teach you about love and compassion and God and how to wash a load of laundry or change a flat tire. (okay, maybe we will ask your Dad for help on that one. I've never had to change a tire before so I'm pretty sure I wouldn't be a very good teacher. But you get the point.)  I also need you to know that while my world revolves around you, the rest of the world doesn't. There will be hurt feelings and disappointments and failures and I will be there to help you through those times and to provide you with the skills you need in order to deal with them on your own. There are so many things that you need to learn, and it is my responsibility to teach you.
6. I promise to provide you with discipline.   I know this one doesn't sound as exciting as all the others, but if I fail to teach you about consequences, I am failing you miserably as your parent.  Providing you with discipline will help shape you as a person and set the stage for a strong moral compass. My job it to teach you self discipline so you will be able to manage your time and money and social affairs with ease. When I was a kid, I hated getting in trouble and getting disciplined. But today, I am thankful my parents loved me enough to provide me with a moral compass.
I promise you all these things that you may grow up to be wise, loving, responsible adults. That your life may be better than my own. I have made mistakes in my parenting and I am sure I will make more before this journey is done. But, I will never stop striving to be the best mother I can be so that you can be the best person you can be.
I love you to Pluto and back!
Mama
Sarah Kopke
Hi! Your photos are beautiful! I found your blog through the link-up at Click It Up a Notch. My husband and I are in the process of creating a new feature at The Albums to help our members begin and finish a Project 365. I was wondering…since you have made it so far in your Project 365 what's one piece of advice you would tell someone about to embark on one? Thanks so much!
April 30th, 2014
It's that time again. Our monthly letters to our children. When I was discussing which child I should choose  with Scott, he suggested writing to all of them about what it means to be a family, particularly a military family. So since it was his idea, I suggested he write it

When you finish here, head on over to Courtney at Click it Up a Notch to see what she has to say to her kiddos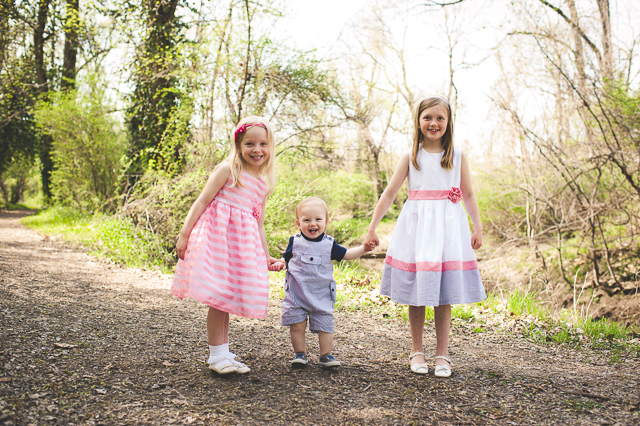 Abigail, Mckenzie, and Cooper.
Each of you stole our hearts from the day you blessed us with your birth. God gave us the perfect family when he crafted our family. And that is such a powerful word, family. There is no stronger bond or love in the world than family. No matter the highs and lows, laughs and tears, and smiles and frowns, we will always be a family. Nothing can ever break that bond of love. Nothing exemplifies this more than the sacrifices you three have made being a military family. You have moved all over this great country, making best friends along the way. But then comes the time for our family to embark on its next journey, leaving behind those friends and memories made there. This has been the hardest part for us during our travels. It's these times we remind you of that powerful word…family. We will always have each other. During those times we weep for our missed friendships, we lean on each other and become a closer family. You three have to make sacrifices most families don't have too, but you also get to experience so much they don't. New houses, different cities to live in, new schools and friends to meet. But the one constant through all the sacrifice and exciting new adventures is family. We love you so much and are so excited to grow and strengthen our Family, no matter where we live!!
Love,
Daddy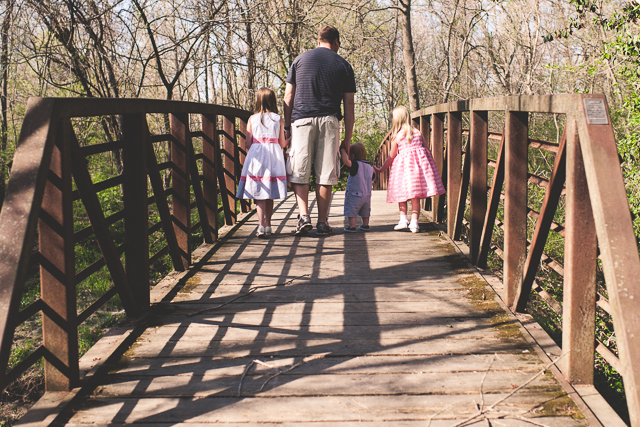 Laurie
So sweet! I need to get Brent to write a letter to our kids this year. OR three :) Nice job Scott!
March 26th, 2014
When you finish reading here, head on over to Jennifer Bacher's blog to see some fabulous photos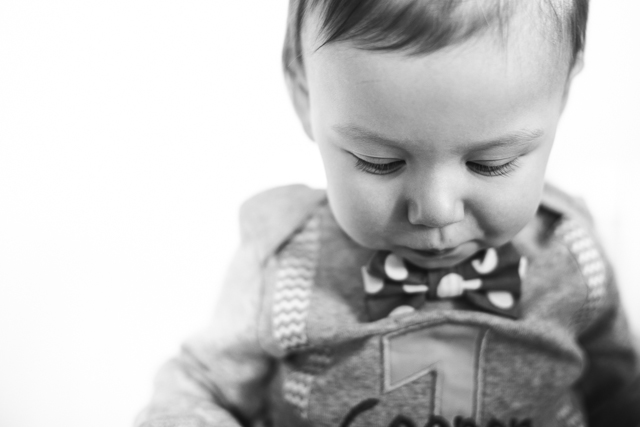 My sweet Cooper. You turned one this month and I am utterly in shock at how that happened. Seriously. This last year with you has flown by. I know that many people say that, but it really is true. When I gaze into your beautiful hazel eyes or watch you sleep so peacefully in my arms, the past year comes flooding back.  Looking at you for the very first time, the grasp of your hand around my finger, watching your father hold you, his only son, for the first time. That is what I remember. That is how old I think you are. But then, you break that spell by doing something that reminds me that you really are a toddler. Like getting into EVERY. THING. You don't leave any thing alone. Well, unless it is a toy and then you are hard pressed to play with it:) Never did I imagine you would walk at 9.5 months or stick your hand in the toilet (more than once, unfortunately) or eat dog food (yuck!!!) or learn to climb the stairs with ease before a year old, but that is what you have done. You love to play with spatulas and pots and pans. And you know when you have something you shouldn't, because you take off running with a naughty little grin on your face and a giggle not far behind. You make me smile with all your antics. Not always in the moment, but when I look back, I can usually chuckle about it.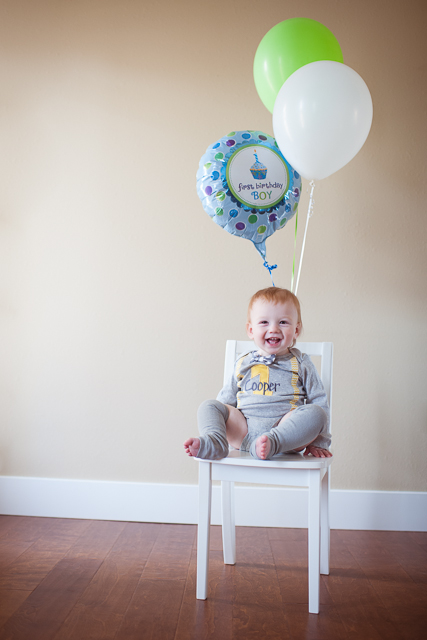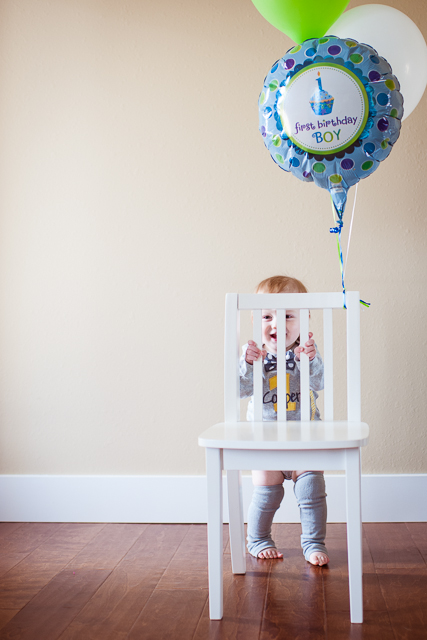 You are a very happy little man. I love the way your eyes sparkle when you smile. You always seem to have a smile on your face, especially for your big sisters. They love you a lot and I can tell you love them too. Abby really loves to look after you. She acts like a second mama

Mckenzie likes to play mama to you, but only if Abby isn't around to do it. You are lucky to have sisters that care for you so much. You may not like having them boss you around when you get a little bigger, but someday, you will appreciate it (at least that's what I'm hoping for).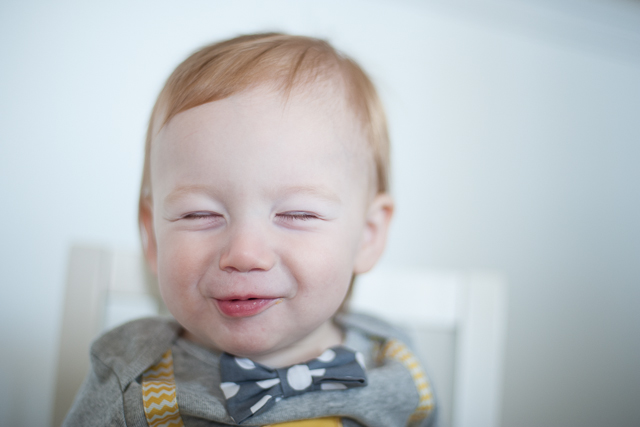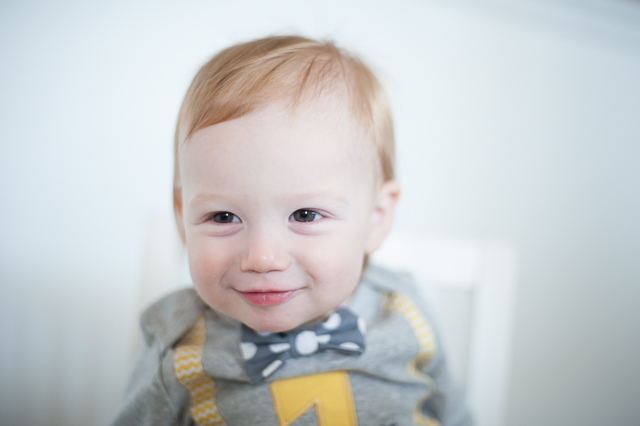 You are really ticklish and have the greatest laughs. You don't talk a whole bunch, but I'm guessing with two older sisters, there isn't much time for you to talk

You don't sleep through the night yet, but I'm thinking that has more to do with me than you.  It is quicker and easier to nurse you back to sleep when you wake in the middle of the night than to listen to you cry ( I think I have turned into a softy in my old age). So, one day (hopefully soon as we are working on sleep training) you will sleep through the night, but until then, I will enjoy our late night snuggles. There is something so special about holding you and comforting you at our nightly meetings. You love grapes and you hate broccoli. You love to swing and run around outside. You still don't enjoy the car seat very much, but at least now you don't scream the entire car ride like you did as a wee infant. You love chasing your sisters around the house and hiding in the curtains. You LOVE baths. You get so excited when you hear the bath water run and you try to climb into the tub on your own. You are a biter. Hopefully, that stage passes quickly! You are so loving with your sloppy, wet kisses and cuddly hugs. Hopefully that stage never does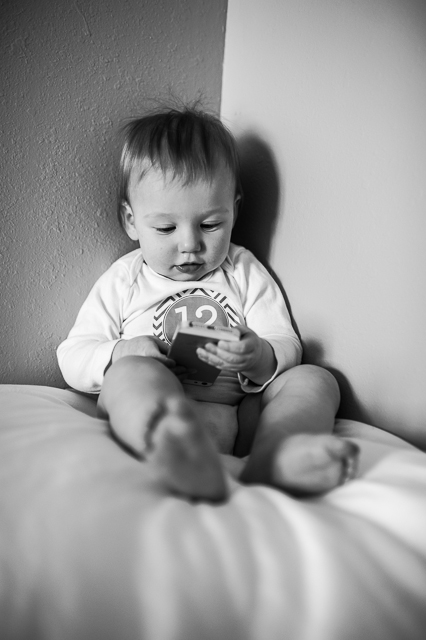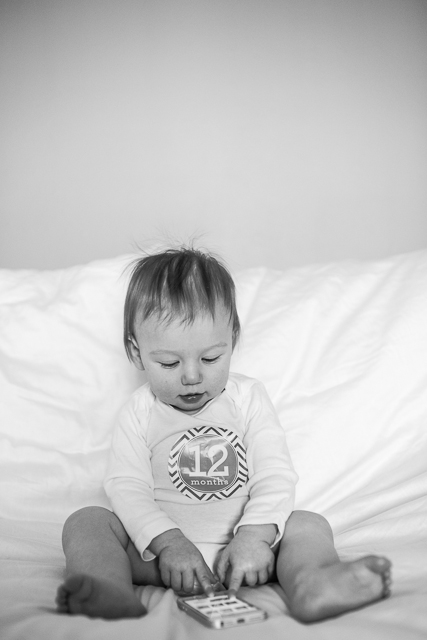 Cooper, I feel blessed to be your mother. You bring me so much joy and love and happiness. I cannot wait to see what the future has in store for you!
Love,
Mama
P.S. (Cooper it was nearly impossible to get these photos of you. You wouldn't sit still for anything and if it hadn't been for your dad's help, I wouldn't have gotten the few photos I did!)
Head on over to Jennifer Bacher's blog to continue the circle! I hope you enjoy!
March 5th, 2014
When you finish reading here, check out the rest of these talented photographers by following the blog circle. Jennifer Bacher is up next and if it is anything like last month, it will be filled with gorgeous photos!
My Dear Sweet Mckenzie,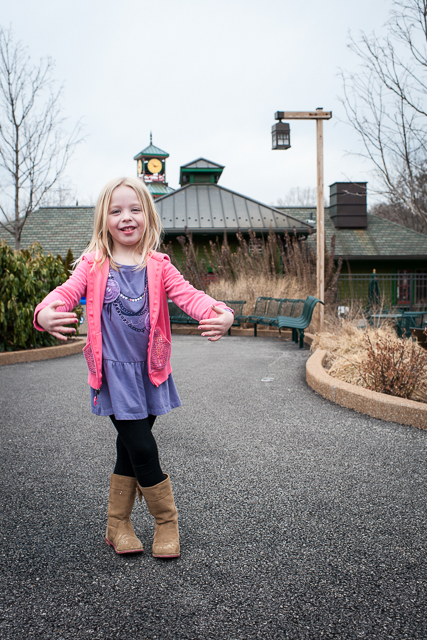 You are a truly unique little girl. I can't imagine there is anyone else out there like you. And that is a good thing

From the day you were born we said you were the one to do things on your own time schedule. At first I thought you would be doing things early since you arrived almost two weeks before your due date. It's like you knew I had just started maternity leave from the hospital and I was hoping for at least a week of rest and organizing before your arrival. You, on the other hand,  you were too excited to meet your family to wait any longer. I am glad you arrived when you did because who knows if coming later would have altered who you are today (and that is something I'm not willing to chance!).  Now I know that in your own time means that you will usually be the last one to do something. From meeting milestones as an infant to getting ready in the morning, you are most likely the last one.  You do things on Mckenzie time.  It took me awhile to get it, but I finally learned that you need that extra time to twirl in front of the mirror or sing a song while you are getting ready or make every picture as detailed as possible and I adjusted to you.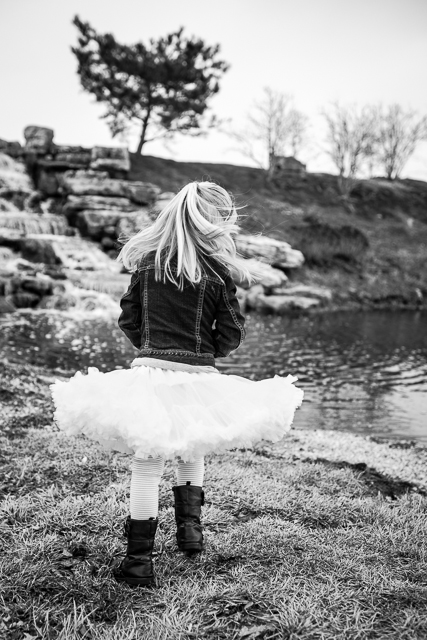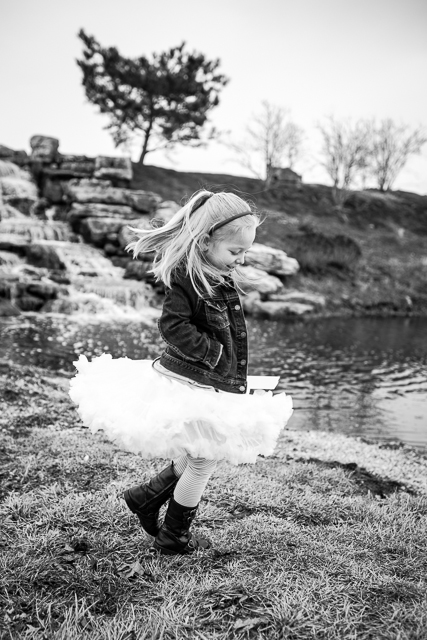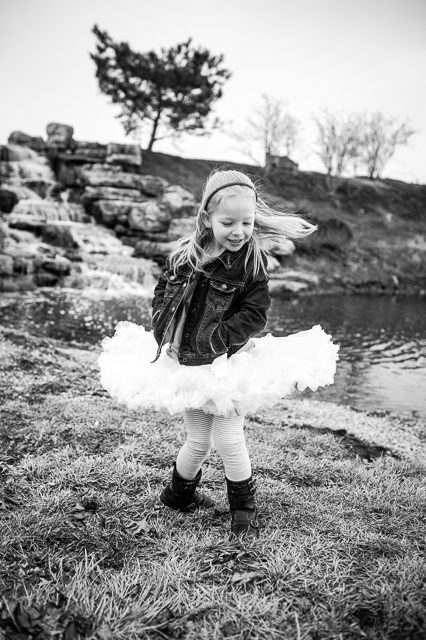 Mckenzie you are a very sweet and kind person and you are always trying to make other people happy. Whether it is a silly face to make someone laugh or sharing your toy, you like to see the people around you smile. And you are sooooo loving. I can't remember a day passing by recently that you haven't told me at least 10 times that you love me. You used to say "I love you to the moon and back. " and then it was "I love you to infinity times infinity."  Right now it is "I love you more than you love me." You say it with such enthusiasm and a smile on your face that my heart overflows with love and joy. You really are a ray of sunshine. I don't know how anyone could be sad around you!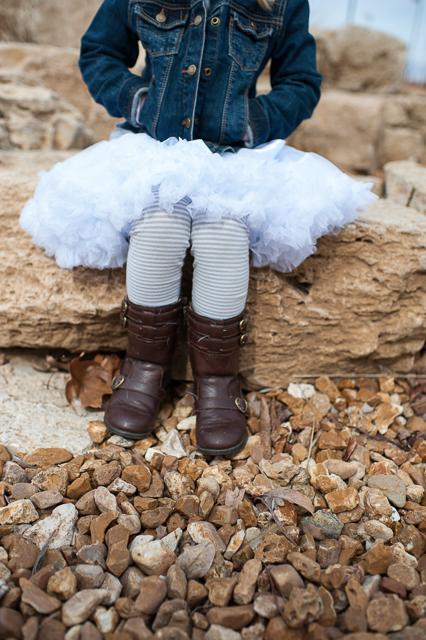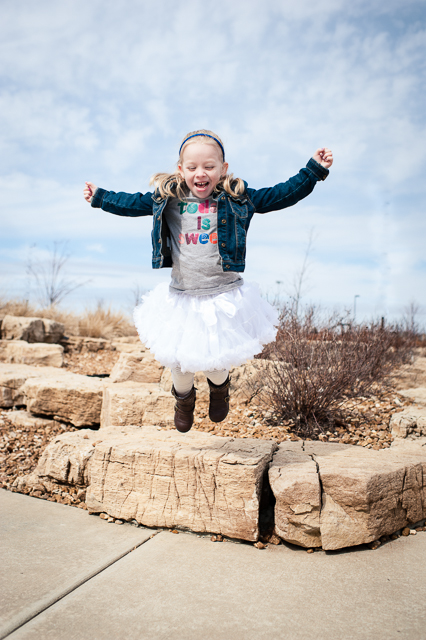 You also love to give hugs. Squeezey hugs. Like big, strong until you can't hardly breathe hugs. And even though I say you have to be gentle, I secretly love your squeezey hugs. I hope you always show your affection to those people you love. It is part of what makes you who you are.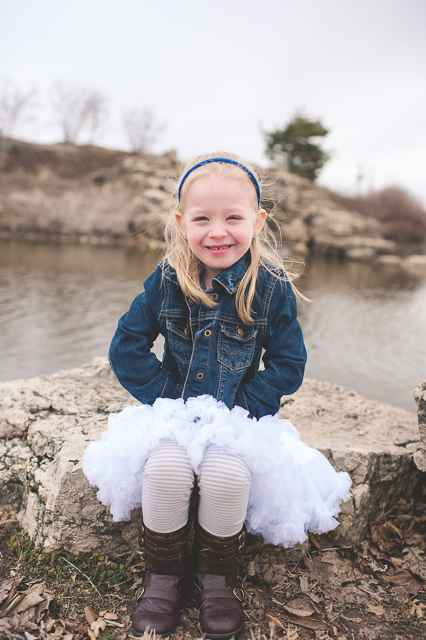 You have your own sense of style. It usually involves a skirt, the poofier the better, and leggings no matter where you are headed. If you could, you would wear "fancy" shoes every day and probably a tiara too:)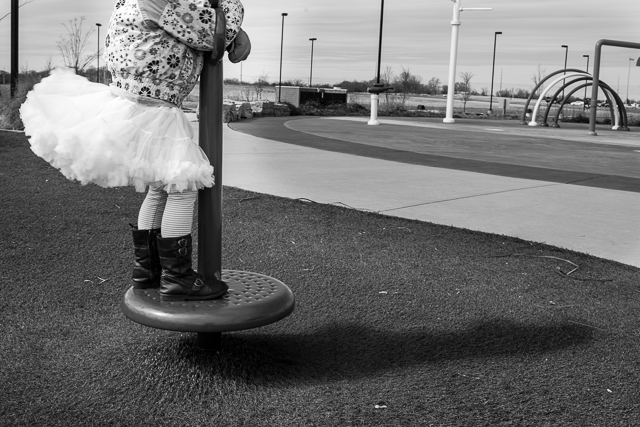 Mckenzie, you are a smart, funny, loving girl and I am beyond blessed to be your mama! I can't wait to see where the future takes you.
Love,
Mama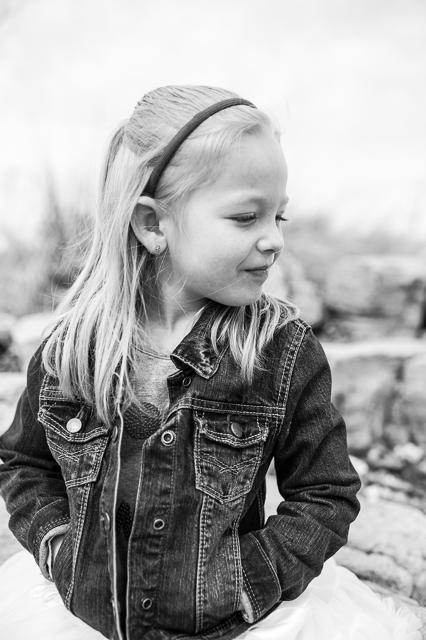 In case you don't want to scroll all the way to the top, here is the link again

See what Jennifer Bacher has written to her children this month.

January 22nd, 2014
I am so excited to be joining a great bunch of ladies in a blog circle. We write a letter to one (or all) of our children each month and post it on our blog. Thanks for asking me to join y'all! When you are done reading my post, follow the circle on over to read what Jennifer Bacher  has to say.
My Sweet Abby,
You turned 8 this month and it got me to thinking about what life was like before your Dad and I had you and your siblings. To be honest, it was pretty easy. All we had to worry about was working and school and our dog, Bailey. That's it. It didn't matter if I stayed up really late at night, because I knew I could sleep in if I wanted to or catch a nap if I needed. Your Dad and I could go to movies or out to dinner at the last minute or plan for a weekend getaway without too much stress. Life was easy and pretty predictable. Wake up, go to school/work, come home, argue about who had to decide where we were eating, finally go out to eat, and come home and go to bed. I can't say that about life now. It is a wee bit crazy around here with three kids and all the activities that go along with that. It's Brownies and Daisies and dance lessons and sports practice and play dates and doctor's and dentist's appointments and the list goes on. It seems like every time I turn around, one of you needs something. Can I get a drink? Can I get a piece of candy? I need to go potty… It's time to feed the baby, AGAIN… It's busy and hectic and totally unpredictable. But, I wouldn't have it any. other. way. Abby, when I looked into your eyes for the first time 8 years ago, I realized I must be one of the luckiest people in the world. Having a child is a gift like no other. Not only does it give you the chance to love unconditionally, it blesses you with the opportunity to be loved unconditionally.  You made me a mother and for that, I will always be so thankful to you. You opened up a whole new world to me and it is one I thank God every day to be a part of. So, thank you my sweet Abby for being my first born.
Abby, you are a unique young lady. You love to follow the rules and you want everything to be fair. You get upset if your sister happens to get one more piece of candy because that isn't fair. (although, not everything in life is fair, but I'm pretty sure that is a whole other letter waiting to be written). You are kind and you are so great with your brother. You have a mothering instinct about you and you are constantly following him around to make sure he doesn't get into anything he shouldn't. You love to play with your sister, although you don't like to share the iPad with her. You prefer to let her watch you play games. You are loving and generous and kind and playful.
I love you to Pluto and back baby girl!
Mama